There are sooo many reasons to keep up with the 2018 Winter Olympics...including these 3 interesting non-sporting events:
1)  According to Google Trends, figure skating is by far the most popular Winter Olympics sport.  46 out of the 50 states have searched for 'figure skating' more than for any other winter sport over the past 12 months. (I haven't once, but plenty of ski and snowboard searches form my computer!)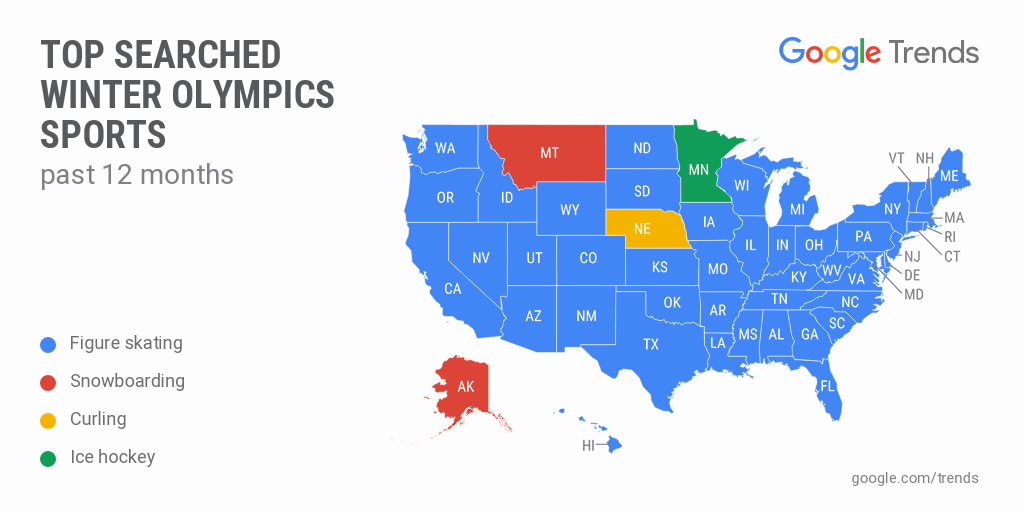 2)  There are 3, umm how do I say...interesting?, statues outside of the Alpensia Ski Jumping Center in PyeongChang.  They've been there since 2009 so not new for these Olympics, but they're (not-surprisingly) trending now because they show naked men wearing bullet-proof hoods over their heads . . . but as you can see, nothing covering their manhood, not even a stitch.
2,869 Likes, 48 Comments - BuzzFeed World (@world) on Instagram: "The statues are called "Bullet Man" and were installed in Pyeongchang in 2009. They're meant to..."
3)  Ice Dancing is the single Olympic sport where you will likely see some interesting (there's that word again) positions that wouldn't otherwise be appropriate for public viewing, in other words: man firmly positioned with partner's face in crotch...(no surprise they hand out hundreds of thousands of condoms at the start of the games!)
Proof that there are so very many reasons to watch these amazing games!
-Amy
Canadian Olympic gold and silver medallists, Tessa Virtue and Scott Moir, have tweaked their program and will debut a more family-friendly version of their Moulin Rouge free program at the Pyeongchang Olympics.